Health
It is important to register with a GP soon after you arrive to ensure you are covered in an emergency. This is a free service, under the National Health Service.

Medical Treatment
As an International Student you are entitled to free healthcare on the NHS (National Health Service). This only covers treatment by NHS administered practices.
It is important to register with a GP soon after you arrive to ensure you are covered in an emergency.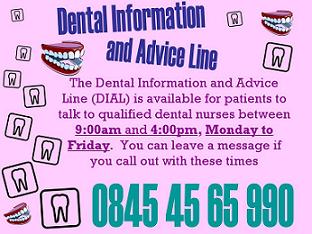 Dental Treatment
There is a two year waiting list for an NHS dentist. However if you need dental treatment you can contact The Dental Information and Advice Line (DIAL) - 0845 45 65 990.
Emergencies
Out of Hours Medical Treatment
NHS 24 Tel: 08454 24 24 24
- will give you advice or refer you to an out-of-hours doctor or nurse.
Counselling Helplines
Breathing Space Tel: 0800 83 85 87
Samaritans Tel: 08457 90 90 90
Emergency Situation
The number to call for all emergenies within the UK is 999. This will put you through to the Police, Fire Service, Ambulance or Coastguard.
---
Tuberculosis
What is Tuberculosis
Tuberculosis or TB is a disease caused by bacteria that can affect any part of the body, often the lungs.
What are the symptoms?
In early disease there may be no symptoms. As the TB disease develops, individuals may experience some or all of the following:
Cough, sometimes with sputum (spit) which can be blood stained
Loss of appetite
Unexplained weight loss
Fever/sweating, especially at night
Tightness of the chest or chest pain
Shortness of breath
Sometimes limps (swollen lymph glands) in the neck
Is it infectious?
Some types of TB are infectious, mainly TB of the lung, so the infection could be passed on to someone else. Close contact over a long period of time, with someone who has the infectious type of TB is usually needed to pass on the disease.
How is it spread?
Tuberculosis is spread by a person suffering from the disease coughing the bacteria from their lungs into the air. Some of the bacteria may remain suspended in the air for a period of time particularly in an enclosed environment. Another person may then breathe in these bacteria. The body's defence mechanisms usually get rid of the bacteria before they can cause disease.
However, sometimes not all the bacteria are eradicated and can remain in the body in a latent or 'sleeping' form. These bacteria can then reactivate at a later time and cause the person to have active TB disease.
Who needs to be screened for TB?
In accordance with national guidance NHS Grampian Health Protection Team undertakes a thorough risk assessment of those at risk. All new entrants to Grampian from countries with the highest prevalence of TB should be identified and offered screening.
How will I be screened?
Generally, those aged 36 years or more will be offered a chest x-ray followed by a short consultation with the TB Specialist Nurse to discuss possible symptoms suggestive of TB. The screening results will be sent directly to individuals and copied to their GP.
Generally, those aged 35 years or less will be offered a simple skin test in the forearm, which will be inspected 2-3 days later. Depending on the result further investigation or vaccination may be recommended.
Will this screening affect my work/studies?
There is no reason to stop any of your daily activities.
Even if latent TB is found, the treatment is a course of antibiotics that are provided free of charge and no hospitalisation is required.
What should I do if I think I have symptoms of TB?
If you think you have developed symptoms of TB, you should make an appointment to attend your GP.