Welcome to the Chaplaincy Service
The RGU Chaplaincy Service is available for people of all faiths and none. We are part of the University's support network for staff, students and their families.
Contact
The Chaplain is Issac M Poobalan and can be contacted either by telephone or e-mail.
Introducing the Chaplain
Tel: 01224 591527
E-mail: chaplaincy@rgu.ac.uk
Post-a-prayer online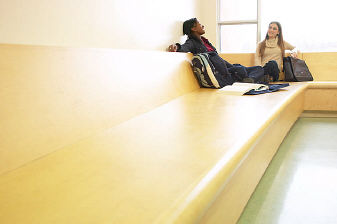 The Chaplain aims to:
provide a listening ear for students and staff.
work with others in Student Services, offering confidential support.
visit staff or students in hospital if requested.
assist those enquiring about specific religious services (e.g. baptism, marriage or funeral).
provide links with local churches of various denominations.
offer helpful information to people of different faiths about local contacts in Aberdeen.
In addition the chaplain participates in the wider life of the University, officiating at events such as graduation ceremonies and the annual carol service.