Events



Semester 1 programme for the Chaplaincy Weekly Prayer meetings

Chaplaincy schedule Semester 1 2010-11
Taize Eucharist
St John's Church - Crown Terrace
Every Wednesday at 7.30pm
This handsome city centre Anglican (Scottish Episcopal) church holds a regular short service of Holy Communion 7.30pm on Wednesday evenings using the beatutiful Taize chants. The service is very informal whilst also being prayerful and spiritual.
On the 1st and 3rd Saturday of each month at 6pm, Taize style worship is held at St Peter's Episcopal Church on Victoria Road in Torry. There is Soup & Bread with pudding afterwards. It is a good place to meet others for fellowship. All are welcome.
For more information please contact the Rector, the Revd Canon Isaac M Poobalan
Tel. 01224 591527
rector@st-johns-aberdeen.org
If you want to more about Taize (France) then visit the website which includes downloadable MP3 music files.
---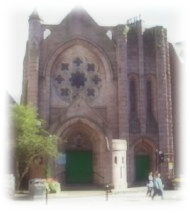 Are you at the Junction?
Are you looking for somewhere to go on a Sunday afternoon? Why not try St James, Holburn Junction in the centre of town. Starting on Oct 14th there is an informal celebration of Communion for students and young people. Doors open at 12.30am and everyone is welcome whether you are person of faith or not. Max the resident priest will also offer refreshments and time for discussion.
Holburn Junction is at the top end of Union Street and the church is next to the Bank of Scotland. If you have problems with directions please do not hesitate to contact the chaplain on his mobile 07812672630 or home telephone 315843.
YMCA Globe Cafe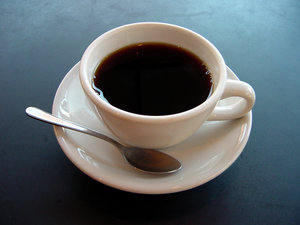 YMCA Globe Cafe for international students opens regularly every week and is a great way to get to meet people and make new friends. Just around the corner from School Hill you will find a friendly bunch from all over the globe.
Saturdays from 7:30pm - 10:00pm
at Aberdeen YMCA, 52 Skene Terrace.
£2 entrance (£1 discount for YMCA members)
Refreshments and activities included in price:
---
Christian Union Meetings
The CU meets at 7pm in C47, St Andrews St on Tuesdays. For more information contact rgucu@hotmail.co.uk
---
Warm Welcome for International Episcopalians

With a growing number of international Anglican students coming over to study at RGU the Scottish Episcopal Church would like to warmly invite them to participate in the life of a local congregation. Information about Sunday and weekday service times can be found on the diocesan website. Alternatively the chaplain can provide help and guidance on finding the right church for you. Please e-mail chaplaincy@rgu.ac.uk.
---
Got in too deep?
In any city most religious groups are well meaning and run ethically but occasionally some are not so healthy. Such groups can prey on people's vulnerabilities and especially their need for friendship and meaning. If you have recently joined a group and are uneasy and unsure then please do not hesitate to contact the university chaplain for non-judgemental guidance.
Alternatively you can ring/email the London based chairty INFORM who are very good at providing unbiased information on new religious movements.
INFORM is an independent charity that was founded in 1988 by Professor Eileen Barker with the help of British Home Office funding and the support of the mainstream Churches. It is based at the London School of Economics. The primary aim of INFORM is to help people through providing them with accurate, balanced, up-to-date information about new and/or alternative religious or spiritual movements.

The most informative window into what is on and happening in the Aberdeen Churches must be the Aberdeen Christian Diary. Each month is packed with events around the city from a range of churches.
---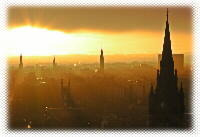 Got any news! If you want your news item to be considered for inclusion in this page and the on-line newsletter then please email the chaplain on chaplaincy@rgu.ac.uk.