Student Involvement @ RGU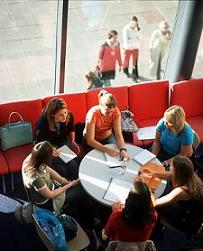 Welcome to the RGU Student Involvement website – from here you can find out what the University is doing as a result of student feedback, get details on how you can become involved in providing feedback or access all the information you need as a student representative.
Within the University there are a number of different types of student reps. The largest group by far are the course reps followed by Faculty reps and then sabbatical (full-time, paid) officers of the Students' Association.
Regardless of whether you are a rep or not this site aims to provide you with support and information on student involvement within RGU.