Research Based Practice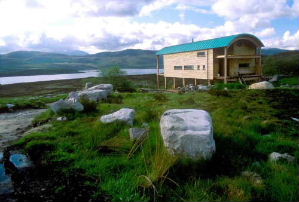 The Scott Sutherland School of Architecture and Built Environment actively encourages its staff to engage with industry and other clients in practice and consultancy work.
Strong links with practice, industry and the users of built environments are vital to the success of our education and research processes.
Some of the award-winning designs produced by our staff have been the result of intensive research and have led to further research, for example into their physical and social functionality.
Successful and ongoing practice work by members of staff includes...
The award-winning housing design work of Professor Gokay Deveci - Deveci Research Based Practice
Consultancy work by Philip Hunt, Jonathan Scott and others in the area of High Definition Scanning
The architectural practice of former Head of School, Emeritus Professor Robin Webster and his practice Cameronwebster
The housing design work of Lecturer Genevieve Jones
The award-winning, long established practice of Lecturer Marion Donald and the practice John and Marion Donald
Return to Environments for People Research Centre