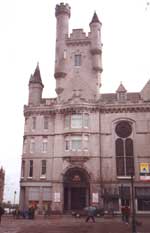 The Streetscapes project aimed to develop a method whereby public participation in the design of streetscapes could be realised in an interactive and ultimately positive manner. This was achieved through the application of non-market valuation techniques (i.e. choice experiments) and computer generated images. Streetscapes present a complex and dynamic setting for urban life, and that complexity was reflected in the project methodology.
Two data gathering studies were completed during the early part of the study, to ensure a robust rationale for the choice experiment. The first was focus groups, which were held with:
◊ traders and business owners
◊ built environment professionals
◊ members of public
◊ architecture students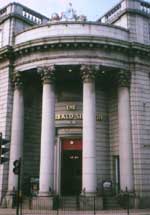 Results from that study provided design ideas, possible redevelopment scenarios, attributes, and issues pertaining to the case study area.
Attributes emerging from the focus groups and design literature were then tested in a preference study. The study used photographs of local examples, and aimed to reduce the number of options requiring presentation in the choice experiment. The results indicated particular attribute designs and attribute groupings, which were used in the choice experiment.
A computer model of the Castlegate was constructed, based on the results of the focus groups and the preference study.
An aim of the choice experiment was to investigate how well non-market valuation methodologies could be integrated with computer visualisation techniques. The resulting improvements in interaction, and in the communication of information, reflects a clear contribution to a number of fields of study.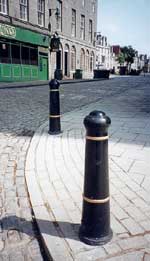 The results from the study indicate that image based choice experiments do generate valid, useful results.
The choice experiment was conducted via the Internet and on a stand-alone computer. This in itself was innovative, and consequently there were advantages and disadvantages to doing this.
The study also produced a guidance document, both encouraging and facilitating applications of the methodology in future streetscape projects.
It is anticipated that the resulting methods will be of use to planners, designers and developers, and that their application will lead to a more sustainable future for our urban streets. The intention was to encourage creativity, stimulate discussion, refine ideas and ultimately produce designs which optimise the needs of all parties involved.
---