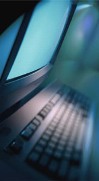 eStudent Files Implementation Project
Background
To meet one of the Objectives of the Estates' Master Plan, reducing physical storage requirements Schools are seeking a secure, user friendly means of electronically storing, and accessing student Information thereby, replacing the effort in maintaining, and storing thousands of paper files, and a multitude of associated Filing cabinets.
SITS 'eStudent Files' module provides the ability to store electronic files against any record and any entity within the SITS Student Records System, with files being imported and exported using the SITS: Vision system, the web interface to SITS. Academic staff will be provided with secure and easy to use method of accessing student related documentation which meets the requirements of the Data Protection Act.
eStudent Files will support the revised Admissions process in that information from Hobson's will be uploaded to the system against an individual student's record thereby allowing School staff ease of access to all application associated documentation. UCAS is steadily moving towards electronic data sharing and the implementation of e-Student files will ensure that the University is ready for this transition.
Opportunities exist for usage of eStudent Files to support the requirements of; the Research Degrees office, Student Administration (Finance and Records), and those of the UKBA, thereby streamlining respective processes, supporting the agreed Records' Management Strategy of moving from paper to electronic storage of information, and improving significantly the customer experience overall.


HEI Records Management : Guidance on Managing Student Files
Scope, Objectives and Deliverables
The eStudent Files project is part of wider work that is looking at student records storage and retention more widely. As well as looking at how student records are stored and how these paper records can be digitised and moved online, we will also aim to address issues with retention of these records.
The University's Master Retention Schedules (MaRS) will be employed to control historical and current student records, both within the Faculties and Student Adminstration and will will be used to ensure that such records are necessary and who has responsibility for retaining them.
This current project will develop a mechanism and set of processes to bring into one place all the information we hold about our students, by implementing the SITS Document Manager component within our e:Vision system. This component enables us to import and export files of any file extension and store them as records within the SITS client/server system or via e:Vision.
The Document Manager component can be used throughout the SITS system. For example, within the Admissions processes, it can be used to collect documents provided by the applicant, including documents submitted for verification using clearance checks. In IPP, it can be used to hold course and module descriptions and to collect on-line applications and their attachments. It is also possible to keep historic versions of documents. Student images can also be stored in the database and can be accessed by a web browser.
In the first phase of the Document Manager implementation, we will be using it in e:Vision to replace student paper files, using students' unique ID numbers to link documents together. In 2012/13 eStudent files will be piloted with the School of Pharmacy & Life Sciences; Computing and Engineering which are being relocated in Phase 1 of the MasterPlan in 2013. It will then be extended throughout 2013/2014 such that all Faculties' student files are online from September 2013, for the 2013/14 session.

Success Criteria
A quicker and more effective online student filing system that allows appropriate staff across the University to view and add documents in a secure, reliable manner. User friendly help guides to assist staff in using the system. Documentation on the relevant records retention schedule to be used.
Project Plan / Task Breakdown

PQP
Stage 1 – Project Initiation and Preparatory Work
Configuration of a server for storage of the electronic files
Identification of documents to be stored using Document Manager
Categorisation of documents by type and level of security required
Incorporation of existing retention schedules/procedures
Arrangement for transportation of existing paper files to and from The Gatehouse
Facilitating scanning of paper files and converting to pdf format by The Gatehouse
Training day for Project Team (Tribal consultancy)
Stage 2 – Set-Up and Testing (in Conjunction with Tribal Consultancy)
Set up relevant records in SITS client (Document Type, Document Type Access etc)
Set up appropriate portal facilities for the uploading and viewing of documents (with consultancy from Tribal)
Bulk upload of scanned files
Set up of enhanced portal facilities for Schools to view (and in some cases update) the student record
Development of Procedural guides
Stage 3 – Production Implementation
Training sessions for School Administrators in pilot Schools / Departments, provision of user guides and hand-over
Provision of 'Document Manager Implementation' guides to Schools / Departments out-with the pilot group
Stage 4 – Project Closure
This phase of the project will ensure that all agreed deliverables have been provided and that appropriate quality assurance and sign off has taken place including documenting 'Lessons learned'.
Project Management Controls
There will be fortnightly Project Team meetings throughout the duration of the Project.
In the event that any critical issues occur then additional Project Team meetings will be scheduled by the Project Manager.

Benefits
SITS Document Manager will be used to replace a student's "paper" file
Documents can be uploaded and viewed in e:Vision
Reduction in the amount of filing space required.
Documents or files can be stored against any record
Previous document versions are recorded
Once authenticated multiple individuals can access and update a single document
A full Audit Trail of all users who have accessed each document is recorded
The approval of documents can be requested
Improvement in security due to documents being held electronically with appropriate access controls.
Improved consistency of information provided to external bodies – due to improved access to all the documents that have been previously provided for a specific students.
Improved access to all the documentation issued University wide relating to a specific student will provide a better service to Students with queries on their record, such as a recent Freedom of Information request.
Resource saving in being able to re-use information already provided in a document rather than having to create a new document due to lack of access to an earlier document, or indeed the knowledge than an earlier document exists.
More efficient retention plans for specific document types that will be consistent rather than applied on a department basis.
Last updated 09.06.12 (KF)