Records Retention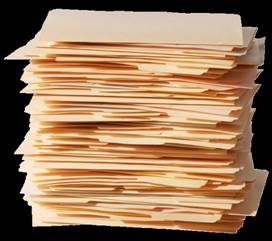 Master Retention Schedule (MaRS)
The final version of the University's Master Retention Schedule (MaRS) is now available by clicking the following internal link:
The MaRS is a records management tool, which states the length of time for which Schools and Departments need to keep their business records.
The MaRS will help to promote consistency across RGU by ensuring that we keep the same type of record for the same time no matter where the record is held. The MaRS applies to records in all formats, including paper and electronic.
The main components of the MaRS are:
A description of each category of records, which RGU creates and receives;
A retention period for each category of records;
Reasons for retention, for example, legislative requirements;
Actions required at the end of retention periods, for example 'destroy', 'review for archival value' or 'archive'; and
Responsibilities for retaining records and for taking required actions at the end of retention periods.
The MaRS should prove to be very useful because it will enable staff to confidently dispose of records, which are no longer required, and thus save storage space. It will also enable RGU to reduce the duplication of records.
In addition, the MaRS will help RGU to comply more effectively with various pieces of legislation by ensuring that the University's business records are retained for as long as they are needed and retained only as long as they are needed.
The MaRS is based on the JISC (Joint Information Systems Committee) Records Retention Schedule, which is a generic model designed specifically for the Scottish Higher Education Sector (please see below for further details).
However, we have no intention of imposing the JISC model on the University. The retention periods stated in the JISC model are recommendations only and will be adjusted to suit the retention practices of The Robert Gordon University.
In order to tailor the JISC model to the University, Anna and Keith are liasing with staff from all Schools and Departments to compare the JISC model to current retention practices.
The MaRS may be used by the University's Schools and Departments to develop their own records management procedures.
If you have a query about how long to keep records, please contact the Records Management Department on Extension 2882 or 2788.
---

Records Retention Schedule & Associated Guidance for Scottish Institutions.
JISC infoNet have launched their Records Retention Schedule & associated guidance for Scottish Institutions.
Intended primarily for those working in Scotland's Higher Education sector, the legal basis refers to retention periods based on the law in Scotland with additional analysis and guidance. In response to concerns expressed by Scottish practitioners regarding the impact of the Prescription and Limitation (Scotland) Act 1973 on the retention of records, JISC infoNet commissioned specialist legal advice from Pinsent-Masons regarding this issue.
A revised version of the HE Records Retention Schedule, including suggested amendments to the recommended retention period based on this legal advice is now available on the JISC infoNet website at the following link.

Prescription and Limitation (Scotland) Act 1973
For further information about the Prescription and Limitation (Scotland) Act 1973 please see the guidance note at the following link. The notes were originally written as an internal project document to inform JISC infoNet however, it was agreed that its contents were likely to have wider appeal and be of use as an accompaniment to the revised Records and Retention Schedule for practitioners within the Scottish HE sector.

---
Assessed Work
Policy: Retention of Examination Scripts and other Summative Assessment Material
1. To ensure consistency of practice, all written summative assessment materials, including examination scripts, coursework, projects and dissertations be retained for a minimum 20 day working period from the date of publication of results relevant to an Assessment Board. (Twenty working days is the normal time period in which students must lodge an appeal.)
2. Thereafter, a minimum of five pieces of written summative assessed material or 5%, whichever is the greater, to be retained for 12 months from the date of the Assessment Board to which they contribute. The pieces of written assessed material that are retained should be a representative sample.
3. In the event of an academic appeal, in terms of progression or award, all written summative assessment materials to be retained for a period of 24 months.
4. Where professional and statutory bodies require retention of examination scripts and projects/dissertations and/or other assessed work, for a longer period than specified in the University policy, then this requirement should be met.
---

HEI Records Management: Guidance on Managing Student Records
Last updated 29.05.09 (ALM)