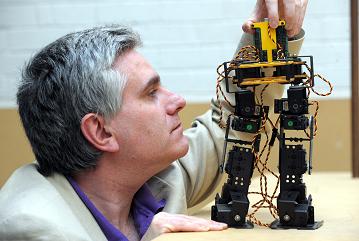 Welcome to the March edition of RGU: News. You can read the full version by clicking on the pdf below.
Featuring a host of staff, student and graduate achievements, initiatives and events, this issue also includes a feature on the
University's sport scholars, which hopefully you will find both interesting and informative.
We'd be delighted to hear your suggestions for Schools, support departments and specialist research centres around the University to feature in the magazine in 2009. Get in touch by emailing your ideas to newsdesk@rgu.ac.uk You can also use this email address to contact us if you would like copies of any photos included in the magazine.
If members of staff would like to opt-out of recieving a hard copy of RGU: News, please complete the form below.
The deadline for articles to be included in the April edition is Wednesday 4 March. Deadlines for the rest of 2009 are available by following the link on the left.
Katy Jones
Communications Officer

March 2009 Issue
---
Sorry, there has been an error in the generation of this form.
The message below will give you an indication of the error that has occured:
An invalid form id has been encountered. Please try visiting the page again.

If the problem persists, please contact the webmaster.
---