Announcements
February 2005
---
Hector Douglas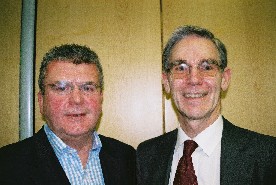 A large turn out of colleagues and friends from across RGU turned out to wish Hector Douglas all the best for his new venture "2Know" a company offering quality financial training for professionals.
Professor Stevely thanked Hector for the enormous contribution to change that he has made during his 25 years at the University, in particular his work in developing the curriculum and nurturing close relationships with industry – an important factor in the university's excellent reputation for producing graduates that employers want.
Hector paid tribute to the many colleagues who had made life at ABS so enjoyable including the admin staff, janitors, and technicians as well as academic colleagues.
However, the long association with RGU is set to continue with the University planning to use Hector's services in the future.
---
David Capitanchik
David Capitanchik, Project Development Officer with the Department of eLearning, retired in December.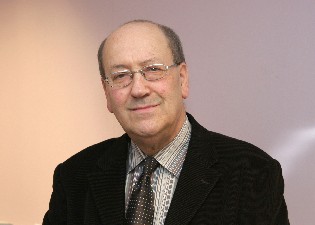 David joined the University in January 2000, having spent the previous five years in a similar role at Aberdeen College.
From 1967 until 1993 David was Senior Lecturer in Politics at Aberdeen University, specialising in the politics of the Middle East and in international terrorism. In 1996 he co-authored a report on 'The Governance of Cyberspace', becoming one of the first writers to consider the impact of groups and individuals who use the internet to disseminate hate material, and identify the need for regulation. David is now a frequent commentator on current developments in his areas of expertise in both the national and international press.
---
New Head of Engineering
Professor John Watson has been appointed Head of the School of Engineering.
Professor Watson joined the School of Electronic and Electrical Engineering, formerly part of RGIT, in 1981 from the General Electric Company (GEC). He was promoted to Senior Lecturer in 1986 and assumed the role of Associate Head of the School on its formation in 2001.
Professor Watson is a Fellow of the Institution of Electrical Engineers and has served on numerous committees at both local and national levels. His research interests lie in the fields of condition monitoring and asset management and he has acted as a consultant, in these and other areas, to a broad spectrum of industries. He was awarded the title of Professor in 2003.
Professor Watson has filled the role of Acting Head of School since July, and took up the permanent post on 1st January.