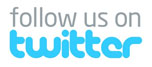 Welcome to IT Services News
As a result of feedback received we are working to improve communication to you through these pages.
IT Services is committed to providing you with the best service available and to assist us in doing that we welcome all feedback so please let us know what you think by emailing us on the link below. We want to hear what matters to you and want to know your ideas, what we are doing that you want us to continue and what you don't like about the IT services available to you at RGU.
We will keep these pages up to date with the latest news on what we are doing, our plans for the future as well as help and advice on how to get the most out of the IT facilities

For IT help and assistance please contact the IT Helpdesk: