Design and Print Consultancy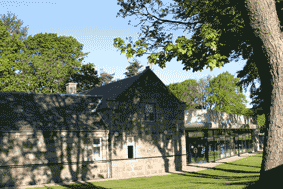 "Our mission is to provide a high quality, seamless service, delivered on time, reliable, cost effective and comparable to the highest standard of service available in the graphics and printing industry."

The department provides all Design and Print related functions to academic, administrative and support departments; faculty members; staff-affiliated organisations; student and other commercial enterprise.

These services include design, signage, digital reproduction of single and colour work, large format colour output, banner stands, offset printing of single to full colour work, finishing and print brokerage.
---
The section as a whole is jointly managed by Bill Walker, Print Manager and Martin Parker, Senior Designer/Studio Manager. Together they address the day-to-day running of the department. Neil Harrison, Business Administrator, controls the daily input of work orders and takes care of customer enquiries. Our campus location, point of contact and telephone numbers can be found on the contacts page.
As well as producing and co-ordinating print, design and exhibition material for the University, the managers are also responsible for ensuring that all literature etc produced for the University both internally and externally is corporately correct and within the guidelines laid out in the corporate manual.
The Design and Print Consultancy of the University produce an enormous amount of work annually, originating from every other department/school of the University, with a variety that extends from basic black and white bulk digital printing, through to coloured University stationery, annual reports, exhibition and conference material, and the University Undergraduate Prospectus.
Follow The Gatehouse on Facebook