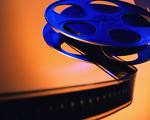 Film and Photography and the Data Protection Act.
The Data Protection Act 1998 not only governs the way in which the University processes information about people, but also the way it handles images of people. The University is obliged to inform individuals if their close up image has been captured by photography or filming. These images may be published in the University prospectus, marketing and PR leaflets, or on the University website.
In an effort to clarify how the legislation affects us on a day-to-day basis , a number of frequently asked questions and answers are outlined below.

---
Do I need to get the consent of everyone who may appear in shot in University grounds and other such spaces?
Because pedestrian access to University grounds and publicly accessible spaces is not restricted, they are considered to be public areas, and as such filming or photography can take place at any time. Consequently, anyone who is on University property while any filming or photography is taking place is considered to have given their implied consent, should they appear in the background of any footage or photos. This also applies to anyone attending ceremonial functions or seminars held on University property.
Do I need to get the consent of people specifically involved in filming and photography?
If someone has specifically been asked to take part in a film or posed photo while on University property, written consent must be obtained beforehand. This applies to students filming and taking photos for coursework, as well as images being taken for official University promotional and publicity material.
If filming or photography is to take place in a location where entry to the general public is restricted, or where it would not normally be expected to take place, signs should be placed at entrances, letting people know what is happening.

What happens if I change my mind about being photographed or filmed?
Even if you have previously given your consent to being photographed or filmed, you have the right to withdraw it, and no further use will be made of your image. However, it should be noted that the University cannot recall documents in which the image has already appeared.
Whose responsibility is it to deal with data protection issues in the case of students' work?
It is the responsibility of the course / module lecturer to ensure that their students are aware of any data protection issues that may affect their work.
Is it still possible to video lectures and seminars for posting on the web?
This is perfectly acceptable, provided that express written consent is obtained from anyone featuring in the film. Anyone not wishing to be filmed should opt out of the session.
Permissions requirements for Video Recording of Learning/Teaching
Certain legal requirements apply to the process of collecting video images of other people in order to protect their rights under Data Protection legislation. Further information is available by clicking on the following link.

Permissions Requirements for Video Recording of Learning/Teaching in the University
Filming, Photographic and Sound Recording Release Form
To access a copy of the University's Filming, Photographic and Sound Recording Release Form please click below.


Film,Sound and Photography Release Form
---
Further information.
Further information on the Data Protection Act can be found at:
Last updated 15.12.10(KGF)